Ontario Health Coaltiion
2017 Pre-Budget Briefing Note
In a speech April 13 to the Empire Club, Ontario Finance Minister Charles Sousa reported that in every corner of Ontario he heard from residents, civic leaders and businesses that health care and public hospitals are top priority issues, and he promised significant investments in this year's budget. These increases will follow a decade of cuts to public hospital funding. The following is a briefing note on the key issues...
Read Full Post »
BY CAROL BRADLEY BURSACK
Many people would consider losing their sight one of the worst potential losses that they could encounter. While most of us will not suffer from complete blindness, millions currently suffer from some form of visual impairment, with numbers growing rapidly as we age.
According to the National Eye Institute (NEI), older adults represent the majority of the visually impaired population, with visual impairment included among the 10 most prevalent causes of di...
Read Full Post »
Millions of aging boomers wonder if their memory lapses are from normal aging, or a sign that they are developing Alzheimer's. There's some basis for the worry. According to the Alzheimer's Association, more than 5 million people in the U.S. are living with it. One in three seniors will die with Alzheimer's or another type of dementia.
While these statistics are scary, you shouldn't let them cloud the reality that many of us will age normally and will not...
Read Full Post »
Hillsdale Estates Offers an Adult Day Program!
A support service that provides supervised programming for adults living with dementia, in order to assist them in achieving and maintaining their maxiunm level of functioning. The program also provides respite and information for the cargivers.
Mission
Provide a community that embraces excellence in person-centered care
We Offer Participants the Opportunity
Read Full Post »
Choosing a Care Facility? Listen To Your Gut
Carol Bradley Bursack, Minding Our Elders 
People often ask what to look for when choosing an assisted living facility or a nursing home for a loved one. There are grading sites such as the Medicare Nursing Home Guide, found on Medicare.gov, and I suggest you use them. However, there are many things that go into good care that can't be measured on a chart. In order to see the heart of a facility, you need to spend some time t...
Read Full Post »
Compassion Fatigue: When Caregivers Go Beyond Burnout
Most long-term caregivers have times where the fatigue and frequent frustration of providing care for a vulnerable person can border on burnout. Even though I've handled caring for multiple elders' situations reasonably well, there have been times when I've wondered how much longer I could keep it up.
Those times have come dangerously close to burnout, but I have always moved through them with a focus on faith...
Read Full Post »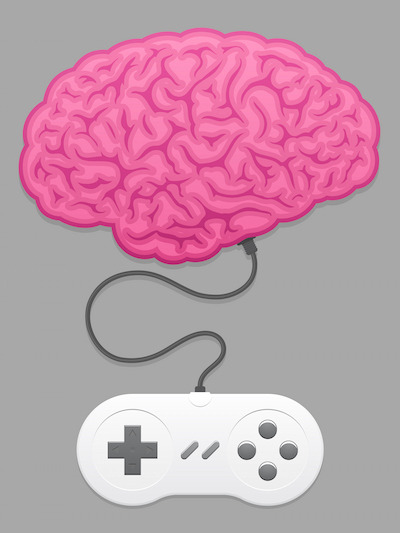 Do brain games make a difference in staving off brain diseases such as Alzheimer's or are they just harmless fun? While studies have been all over the map on this issue during the last few years, lately they indicate that at least formal brain training may help, which indicates to me that well designed info...
Read Full Post »
Empathy Leads to Compassion Then Joy for the Alzheimer's Caregiver
The role of empathy in dementia care.
I am sitting here thinking about the role of empathy in dementia care.
How does empathy apply in the carer - caree model?
Empathy I believe starts with understanding.
Learning how to understand how a person who is deeply forgetful might be feeling at any given point in time.
This inc...
Read Full Post »
January 6, 2016 
My life is an amazing one on so many levels.
On one hand, I have two amazing children. I know I am a little prejudice, but they are my life, and I am one proud mamma. I have a home in a nice neighborhood. I am alive and healthy. My children are healthy. My parents are still alive and help as much as they can. I have friends and neighbors who help often. I have food and electricity. I have a job I love and the start of a new career. I have a good ...
Read Full Post »
Family members are often uncertain about the protocol for visiting their loved ones at an assisted living community or skilled nursing facility. They may wonder when, how long and how often should they visit, and what they should do when there. Every situation is different, but these tips and guidelines can help make the time spent visiting a loved one as pleasant and worthwhile as possible.
Visit Protocol: When and How Long Should You Visit
The first thing to do is t...
Read Full Post »
/